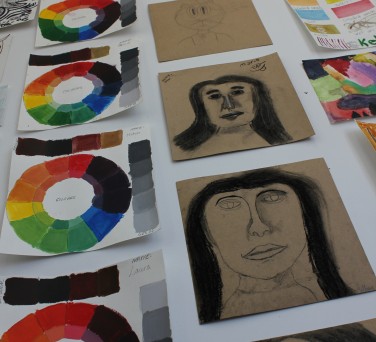 Designed to introduce young artists 8 to 12 years old to the fundamentals of drawing, painting, cartooning and sculpture.
The focus in drawing or painting sections will be on observational skills to help students understand a variety of topic and subject matter.
These skills will be complemented with techniques in shading, perspective and proportion.
Various colour systems and a variety of media, including watercolour, acrylic, and pastel will be explored.
Students will experiment with three-dimensional work in clay for one or two weeks. They will also examine different painting techniques in order to produce numerous finished pieces or art.
Youth Painting, Drawing, Cartooning & Sculpture(Level 1)
10 Week Session
2 hours/week
All supplies included.
| Mon | Tue | Wed | Thu | Fri | Sat | Sun |
| --- | --- | --- | --- | --- | --- | --- |
|   |   |   |   |   |  9:00-11:00 |   |
|   |   |   |   |   |   |   |
|   |  4:30-6:30 |   |   |   |   |   |

 = Morning    

 = Afternoon    

 = Evening